Football
*online registration not yet available
Football SCHEDULES
Registration is June 1-Aug. 1. Non-resident registration begins June 15. Season starts Sept. 10. Three proofs of residence, a birth certificate and the fee are required at the time of registration. To assist with insuring eligibility, a photo id will be taken by staff. Players will not be placed on a team until the photo id is completed. League age is the age attained by a player prior to Dec. 1 of the current playing year.
Boys and girls; 5-14 yrs; $25; $50 for non-residents
FCPR follows the North Carolina High School Athletic Association (NCHSAA) guidelines for football conditioning:
· The first 5 practices are for conditioning.
· Practices 1, 2: players can wear helmets, shorts, shoes, t-shirts (no body to body contact).
· Practices 3, 4, 5: players can begin wearing shoulder pads (no body to body contact).
· Practice 6: full uniform and contact is allowed.
An individual must have 9 total practices before a scrimmage or game can be played.
Heads Up! Coaches and parents...please click on the link below for free educational information about concussions in youth sports. The site is the CDC (Centers for Disease Control) and provides valuable information on "preventing, recognizing, and responding to a concussion".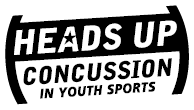 Football Camp (summer 2017)
This camp will focus on the basic fundamentals; positions, passing, running, receiving, and blocking. Register until June 10. Camp will be held at Reid Ross/Tokay fields.
7-14 yrs; June 12-16; 5-8 pm; $30.


Join Fayetteville-Cumberland Parks and Rec text alerts on RainedOut
Message and data rates may apply
Text STOP to 84483 to cancel
Text HELP for to 84483 for help
For additional assistance, contact support@omnilert.com
Privacy Statement


Football Coordinator: Robert Corzette, 910-433-1393, rcorzette@ci.fay.nc.us