Weather Cancellations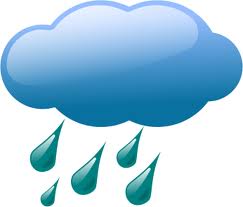 LIGHTNING & THUNDER POLICY
All athletic activities conducted on Fayetteville - Cumberland Parks and Recreation facilities or any of its affiliated facilities or programs will follow the lightning policy as written below.
1. It shall be the responsibility of the umpire to suspend the game once lightning or thunder is noticed.
2. However, if in the opinion of the field supervisor and/or center staff the umpire is not using good judgment they have the authority and the responsibility to suspend the game and clear the area.
3. Once lightning or thunder is noticed the game shall stop immediately and the area cleared.
4. The activity shall be suspended immediately for a minimum of 15 minutes and a maximum of 20 minutes.
5. This delay will only be allowed if safe cover for all of the participants and players is available
6. Once the game has reached the delay time limit the field supervisor and the umpires shall confer to make a decision to continue the game or to cancel the remainder of the game. If the 1st game of the day is cancelled, all remaining games for that site will also be cancelled.
7. Under no circumstances will players be allowed to remain in the dugout during this delay.
8. All participants must have a safe and protected area available for their use.
9. Examples of safe and protected areas include permanent enclosed structures and automobiles.
10. If one participant does not have a safe and protected area available for their use the event is to be cancelled.
11. If a permanent site does not exist automobiles may be used.
12. Do not let pressure from the coaches influence your judgment.
13. Remember, Safety First. A game can always be rescheduled.
In case of inclement weather, cancellations will be announced using the following media:
a. Text messaging (to sign up for alerts, text "fcprd" to 84483)
b. Facebook (facebook.com/fcpr.us)
c. Twitter (twitter.com/parksrecreation)
d. Inclement weather hotline: 910-306-7325

If no cancellation is listed, teams should report to the field.
Text alerts is a service provided through rainedout.com.
Message and data rates may apply
Text STOP to 84483 to cancel
Text HELP for to 84483 for help
For additional assistance, contact support@omnilert.com
Privacy Statement